10/01/22 - Grove Farmers' Market
---
10/01/22 - "2 ACROSS"
Want a Date Night "Rom Com"… or just another fun night hanging out with friends at The Playmakers in their season of comedy ? Or maybe an enjoyably fun break from politics? Call for reservations soon! Playwright Jerry Mayer zings his way through this play's smart, snappy, witty and romantic dialogue between two people working New York Times crossword puzzles at 4:00 in the morning, in a BART subway car going from the San Francisco airport to the end of the line across the bay. What could possibly happen between HE, an unemployed runaway from his father's business, who quits everything and proves that you can't always judge a book by its cover and SHE, a psychologist, who always finishes what she starts? HE is a competitor and SHE happens to be lovely. HE is completing a crossword puzzle in a newspaper: SHE gets pulled into the process by supplying words for him. Author Jerry Mayer is the successful playwright, TV writer and producer of M*A*S*H, All in the Family, The Mary Tyler Moore Show, Bewitched, The Bob Newhart Show, and more. HE is played by Stan Starts, and SHE is played by Shonna Fletcher. These two haven't been seen together on stage since 1998 when both took on their first comic-drama roles in "The Housekeeper'. They have, however, been active with The Playmakers in various other performance roles and backstage jobs. So busy in fact, that they were the 2022 Legacy Award winners in the performers' category. Ashley Davidson, one of the first Legacy Award winners in 2000, directs the play. She is now the youth theatre director, dance instructor, and a regular season director plays. The last play she directed for The Playmakers was 'Gretel, the Musical" in 2021. The Playmakers do not have printed tickets. For Reservations or more information, just leave a message with your name and phone number at (918) 786 8950 or email: groveplaymakers@yahoo.com. A volunteer will return you call to confirm. Keep up with the happenings at Facebook: grove playmakers theatre, and Instagram: theplaymakersofgrove. The minimum recommended age is mid-school & above, and is based on the play's appropriateness for the age: for this play it is the capability of the student to understand the content of the production. This is a guideline for parents, not a rule.
---
10/01/22 - Battle of the Boarders
Grove Round Up Club
October 1 and October 22, 8 p.m, Battle of the Borders. 28300 S. 640 Rd. Books open at 5:00 the Monday before each rodeo. 417-229-5537
Champion and reserve champion buckles
---
10/01/22 - Annual Chuckwagon Fundraiser
It is that time of year again!
On the first Saturday of October every year Har-Ber Village hosthttp://s their Annual Fundraiser the Chuckwagon Dinner Under the Stars! This is the first time since 2019 that they have been able to host this event. We hope that you, your family, your neighbors, or your business will attend this year. The seating is limited to 200 people.
This year will include a wonderful Silent Auction, the Bluegrass playing of David Bridges and the Message, and a traditional Chuckwagon Dinner brought and demonstrated to you by Piguets Prime Time in Vinita.
If you want to donate to the Silent Auction please contact Nicole Reynolds at
events@har-bervillage.com.
Cost:
$75 per person
$150 per couple
$750 for a table of 10
Dinner will be Smoked Meats, Sides, Desserts, and Beer and Wine!
All proceeds help to fund all education events and offset operational costs to help keep this community gem alive! Har-Ber Village Museum is a 501c3 Nonprofit and donations are tax deductible!
I hope to see you there! Tickets are on sale now. Can be purchased online at
www.har-bervillage.com
, or by calling 918-786-6446
---
10/01/22 - Free Taste Testing
Free Taste Testing of alcoholic products.
---
10/04/22 - Polymer Clay Class w/Peggy Weaver
Artist Peggy Weaver will lead this class working with Polymer Clay. Make a Halloween gnome or Fall turkey. For more information, call (918) 786-9698.
---
10/07/22 - Brush & Palette Gallery Artist of the Month Reception
Christian Recording Artist ELIZABETH MONTGOMERY will be performing at the Brush and Palette Art Gallery Reception on October 7th. The reception is open to the public from 6:00 - 8:00 pm and refreshments will be provided.
---
10/07/22 - Shop Local Weekend
Participating merchants include:
Bella Donna's at Grand Lake, Blu Bayou Gifts & Décor, Brush & Palette Art Gallery, Checkered Past, Den of Uniquity, DK Home Accents, Flower Bar, Goodfellas Pizza, Grand Lake Awesome Deals (G.L.A.D.), Grand Lake Sports Center, Grove's Royal Liquor, Har-Ber Village Gift Shop,
Honey Creek BBQ, Honey Creek Hive Mini Golf, INTEGRIS Grove Hospital Gift Shop, Jana Jae's Gallery Southwest, La Casita de Martin,
Lendonwood Gardens, Matt's Place, Minerva Canna, Notable Outdoor Living, Raggedy's Café, Rustic Rehab/Honey B's Flowers, 'Ryn Supply, Shoe Sensation, Sistermade, The Lakehouse, The Muddy Pearl, The Posh Pelican, The Rusty Willow, The Shack Boutique, Time After Time Antique Mall, Trench Brothers Graphics, Tulsa Diamond House, Weathered Charm, Westco Home Furnishings.
For a flyer stop by any of the participating merchants, please reference our e-blast dated September 27, or check out our calendar at https://groveok.org/calendar-of-events/home/.
---
10/07/22 - Welcome to the Stage ( Whiskey Poet Society )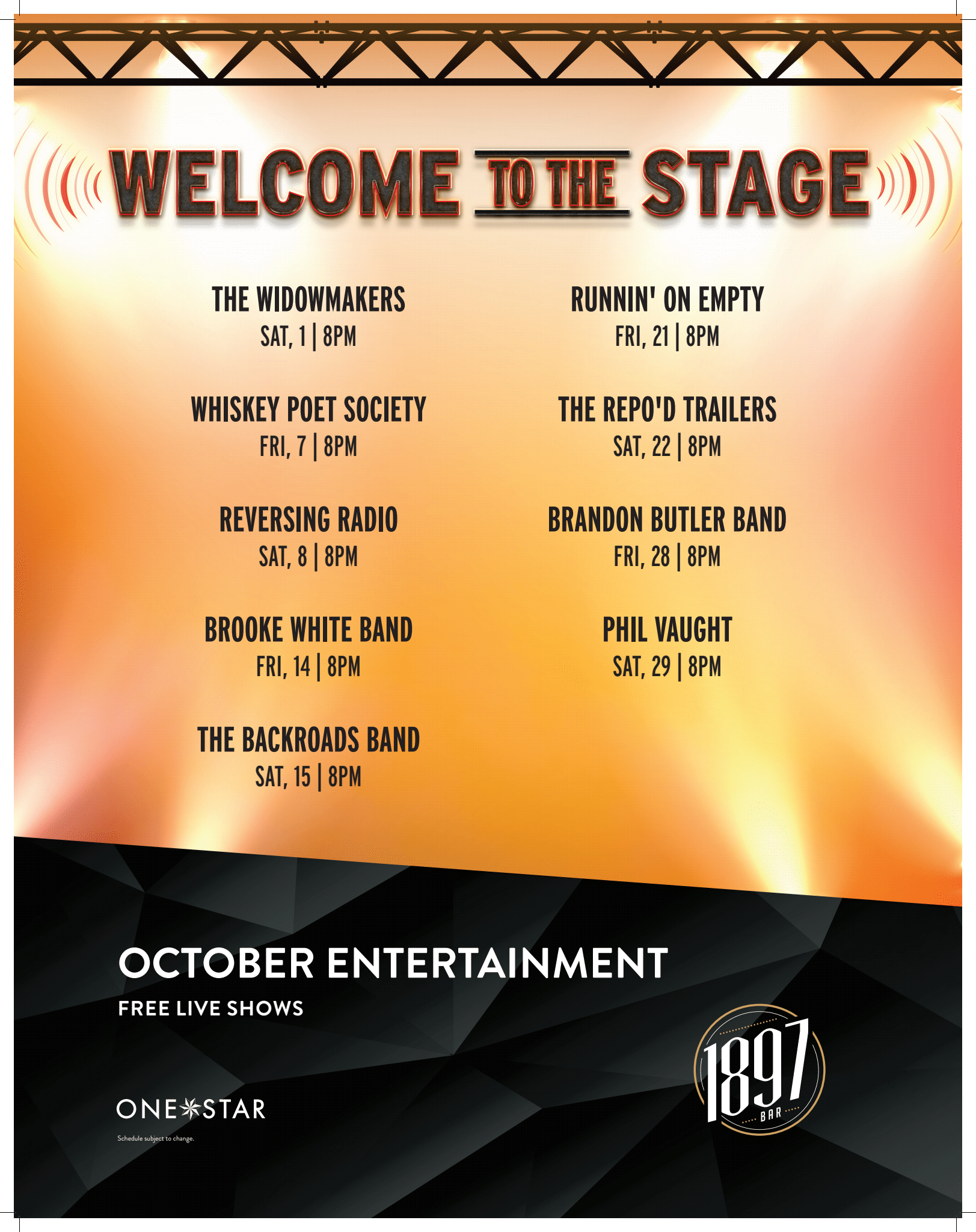 ---
10/08/22 - Fall Festival sponsored by COS Project 7
Food, Vendors, Games, Bake Sale, Face Painting & Crafts for Kids
Sponsored by COS Project 7
---
10/08/22 - Welcome to the Stage ( Reversing Radio )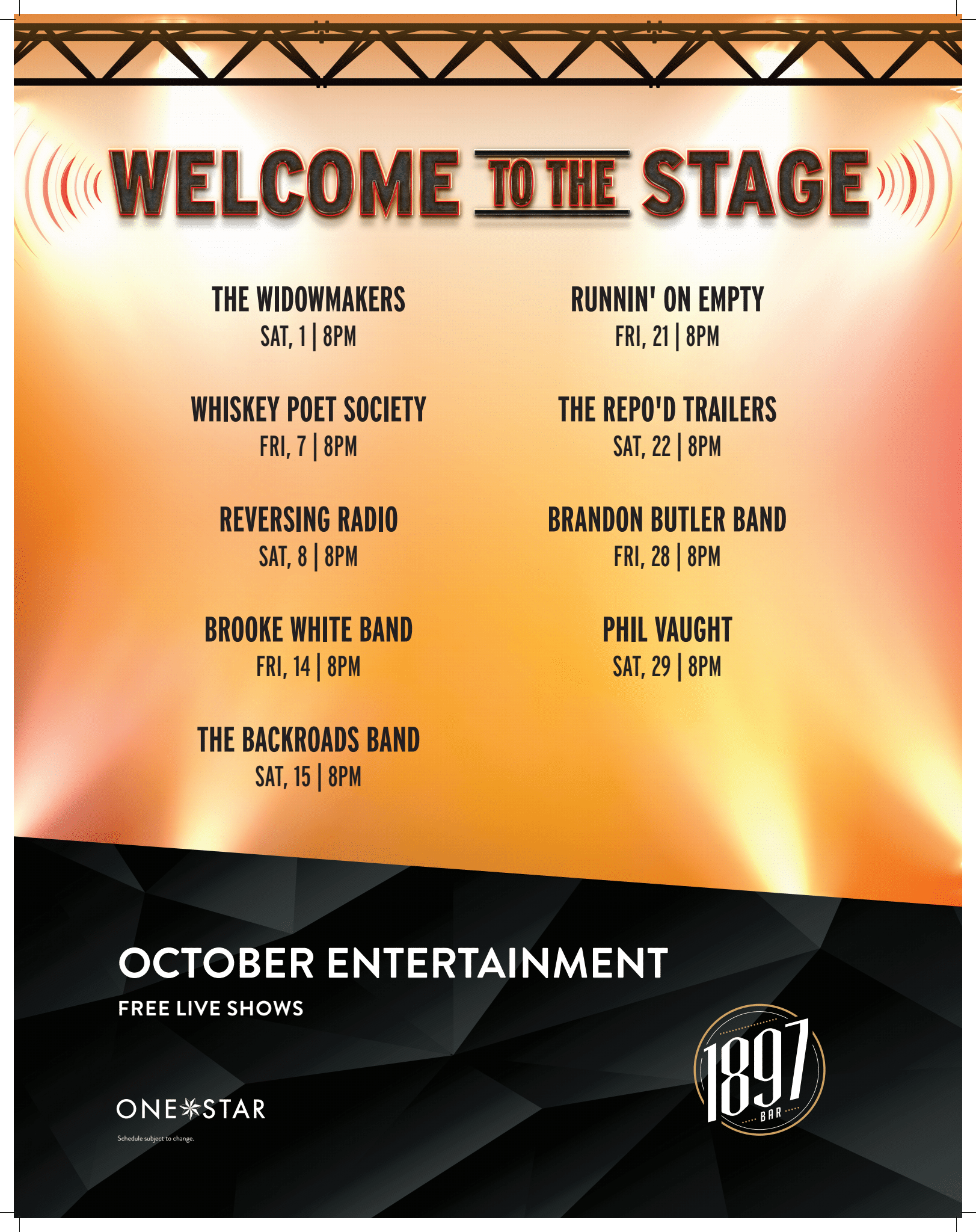 ---
10/13/22 - Open House - Edward Jones
Dalton Homan is celebrating four years as a Financial Advisor with Edward Jones. Please stop by the office between 1:00 PM to 3:00 PM for refreshments and to congratulate Dalton on his successes within our community.

---
10/14/22 - Welcome to the Stage ( Brooke White Band )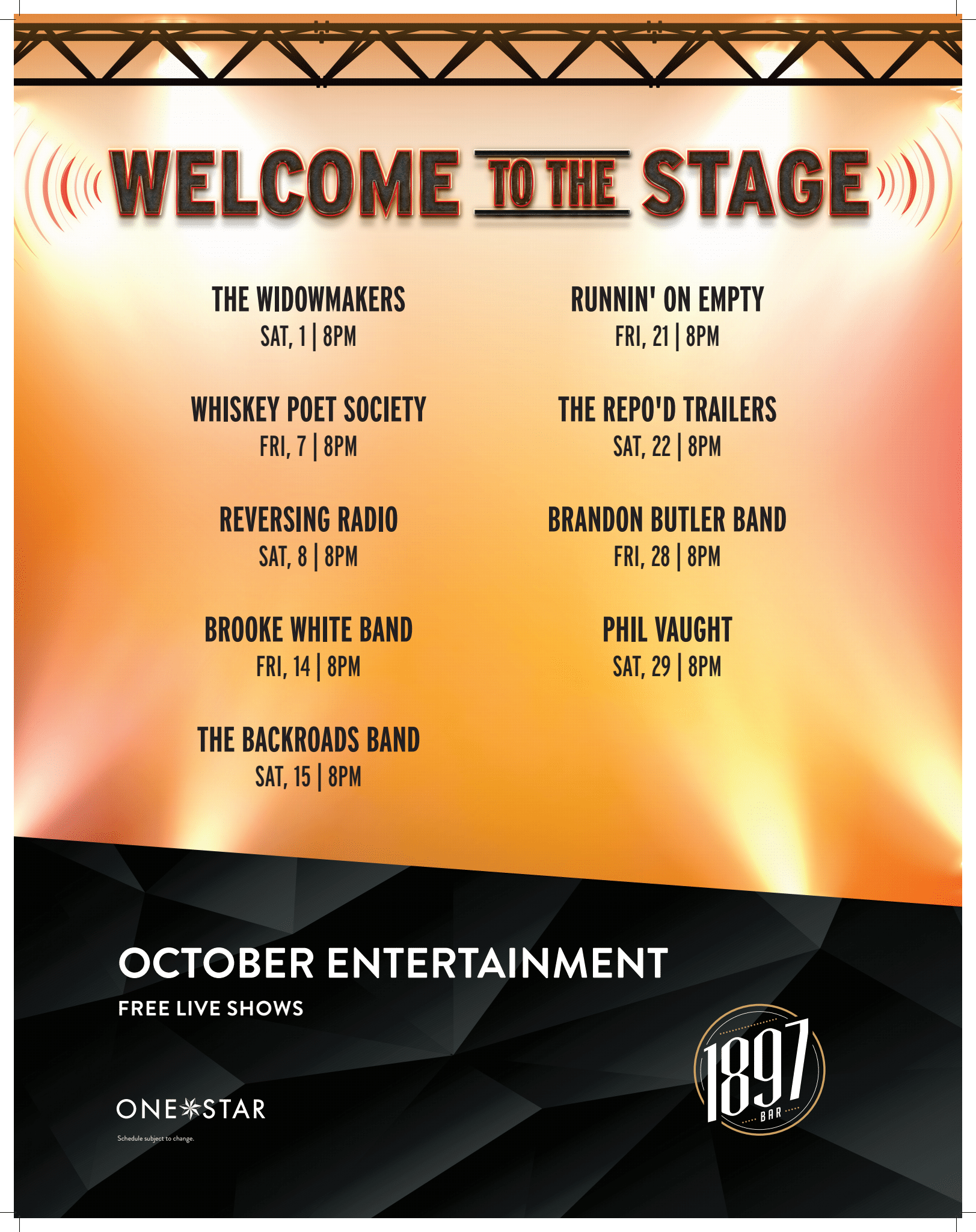 ---
10/15/22 - Welcome to the Stage ( The Back Roads Band )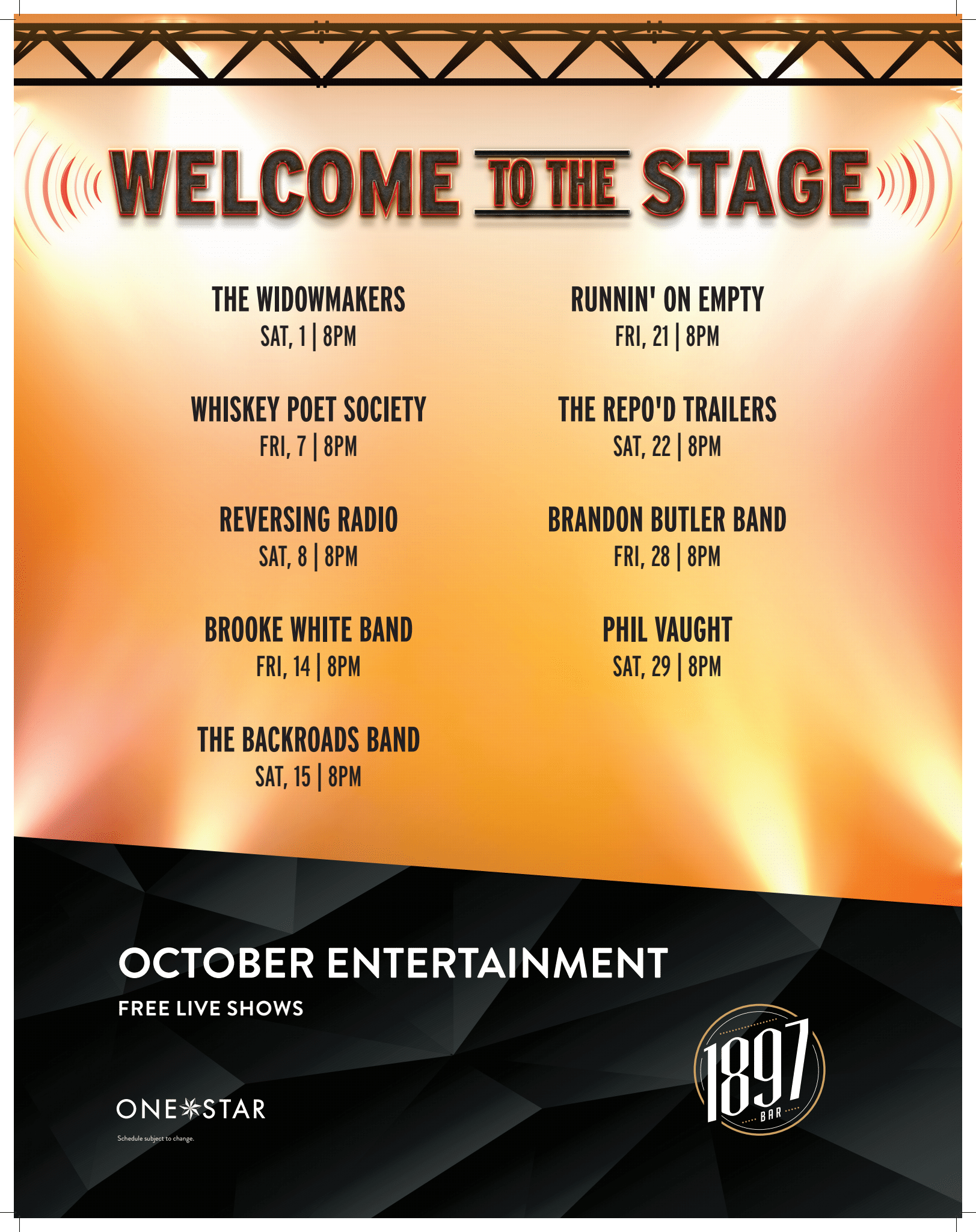 ---
10/19/22 - Bedlam Blood Battle - Grove Rotary Blood Drive
To schedule an appointment, contact Oklahoma Blood Institute at 877-340-8777 or visit OBI.org
---
10/20/22 - Edward Jones Coffee Club
Join us for the next meeting of our Coffee Club. Discussing current events, the economy and investing in a relaxed, informal setting is a great way to get to know one another. Coffee and donuts will be provided. You do not need to be a client to attend but, reservations are requested. Please call Jennifer Olson at 918-787-7853
---
10/21/22 - Welcome to the Stage ( Runnin' On Empty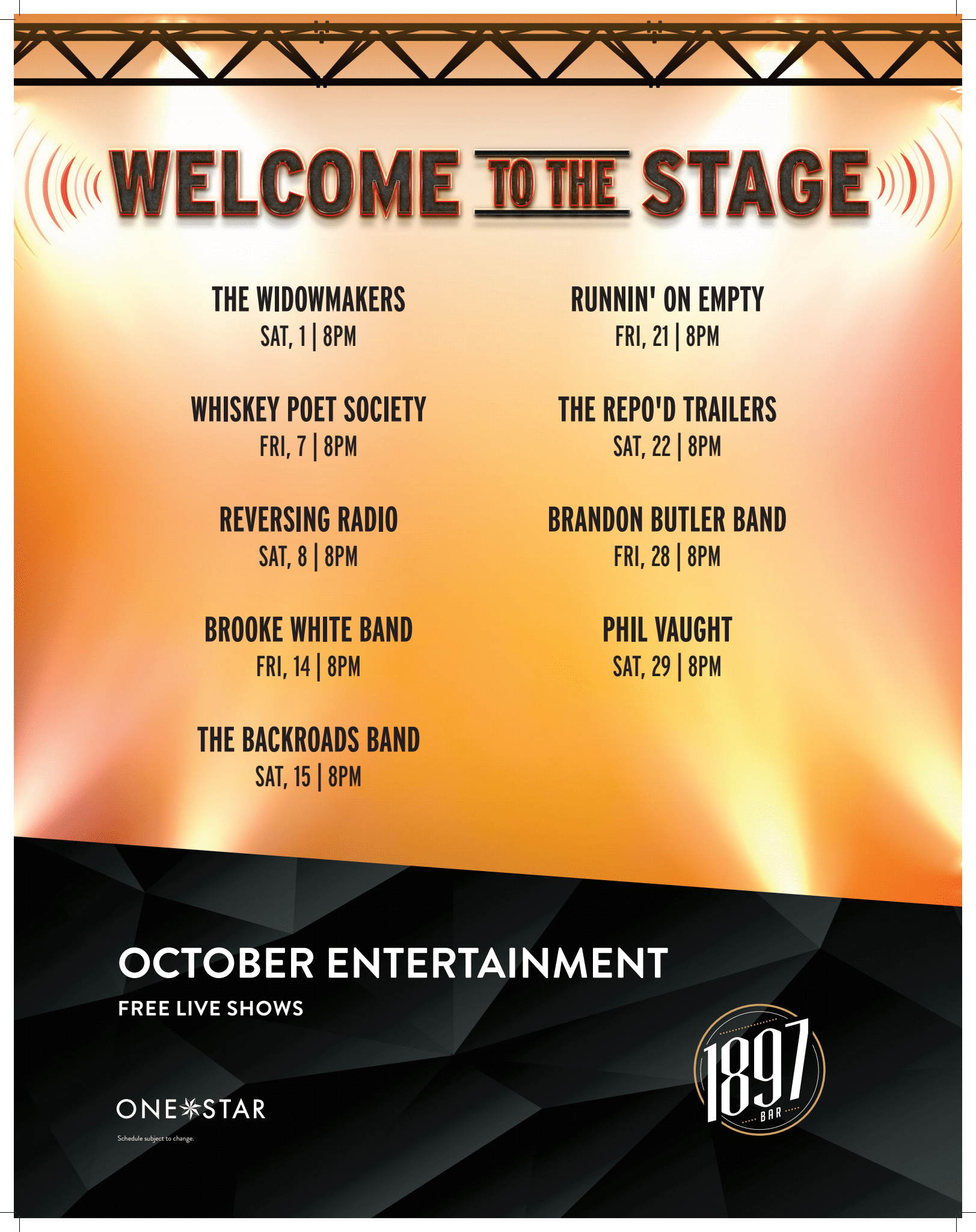 ---
10/22/22 - Haunted Historical Hayride
---
10/22/22 - Welcome to the Stage ( Repo'd Trailers )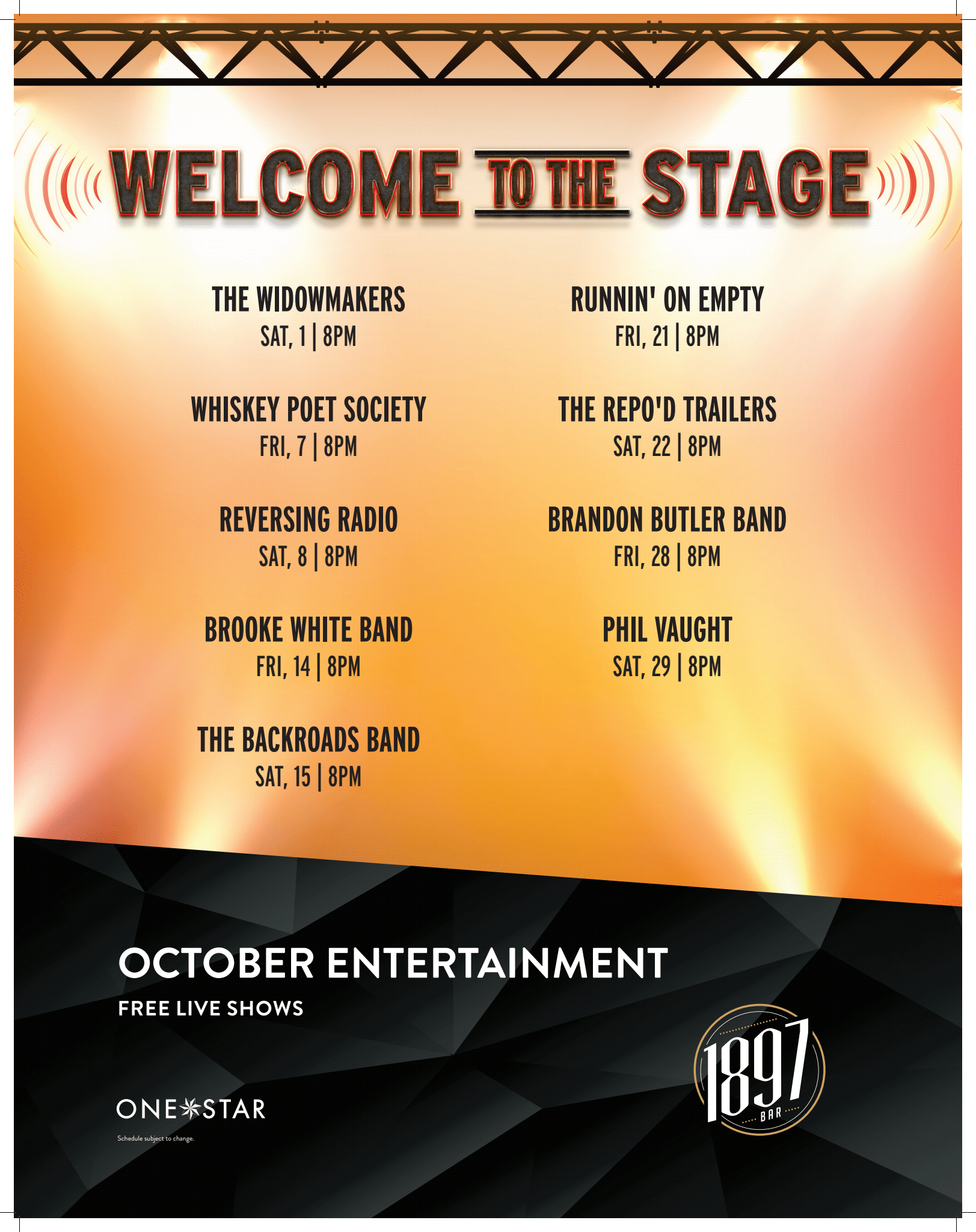 ---
10/27/22 - Grove Area Creative Alliance
Our goal is to nurture our creative community. You are invited.
---
10/28/22 - MAO Racing Finals
For more information, go to midamericaoutdoors.com

---
10/28/22 - Welcome to the Stage ( Brandon Butler Band )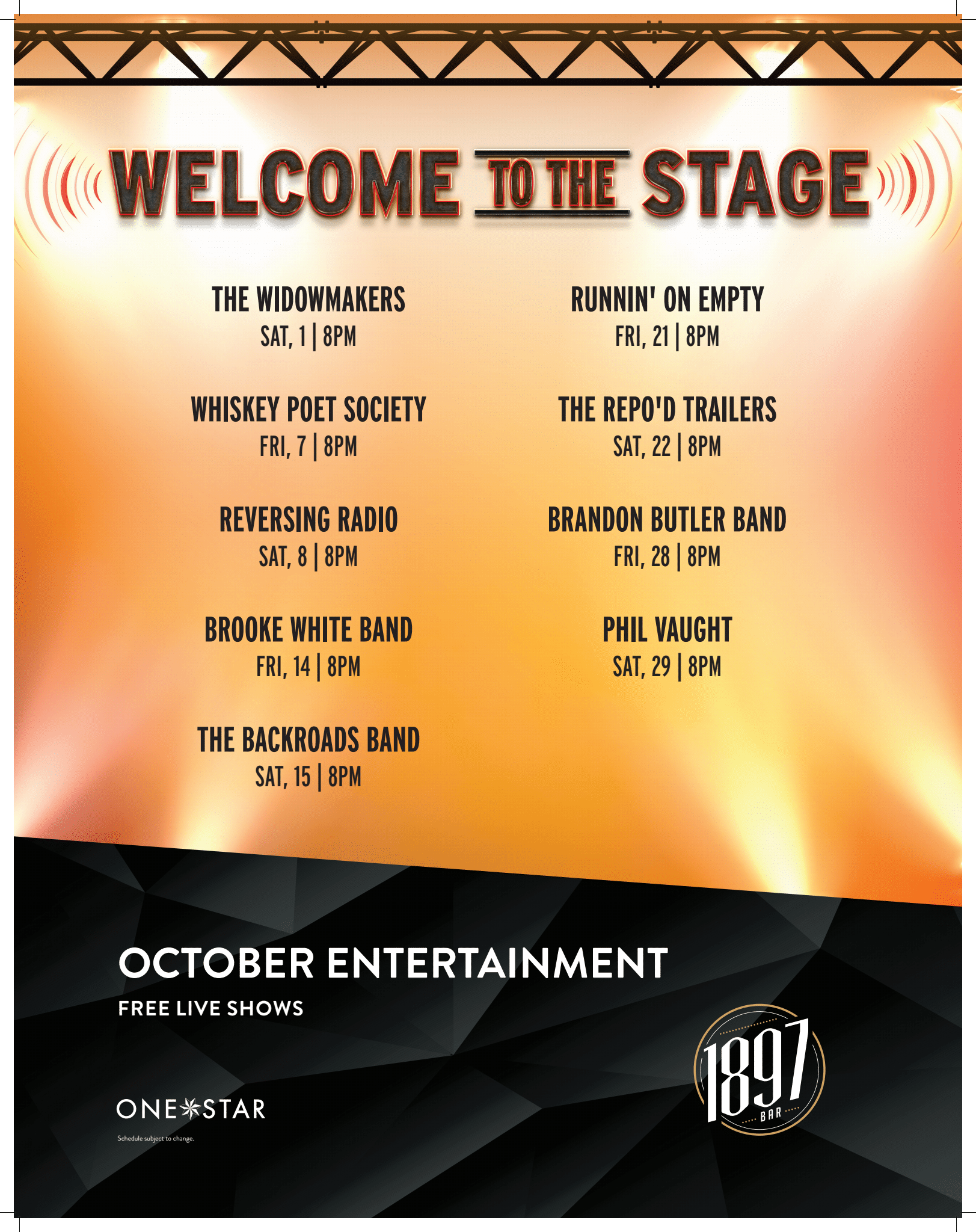 ---
10/29/22 - Haunted Historical Hayride
---
10/29/22 - Welcome to the Stage ( Phil Vaught )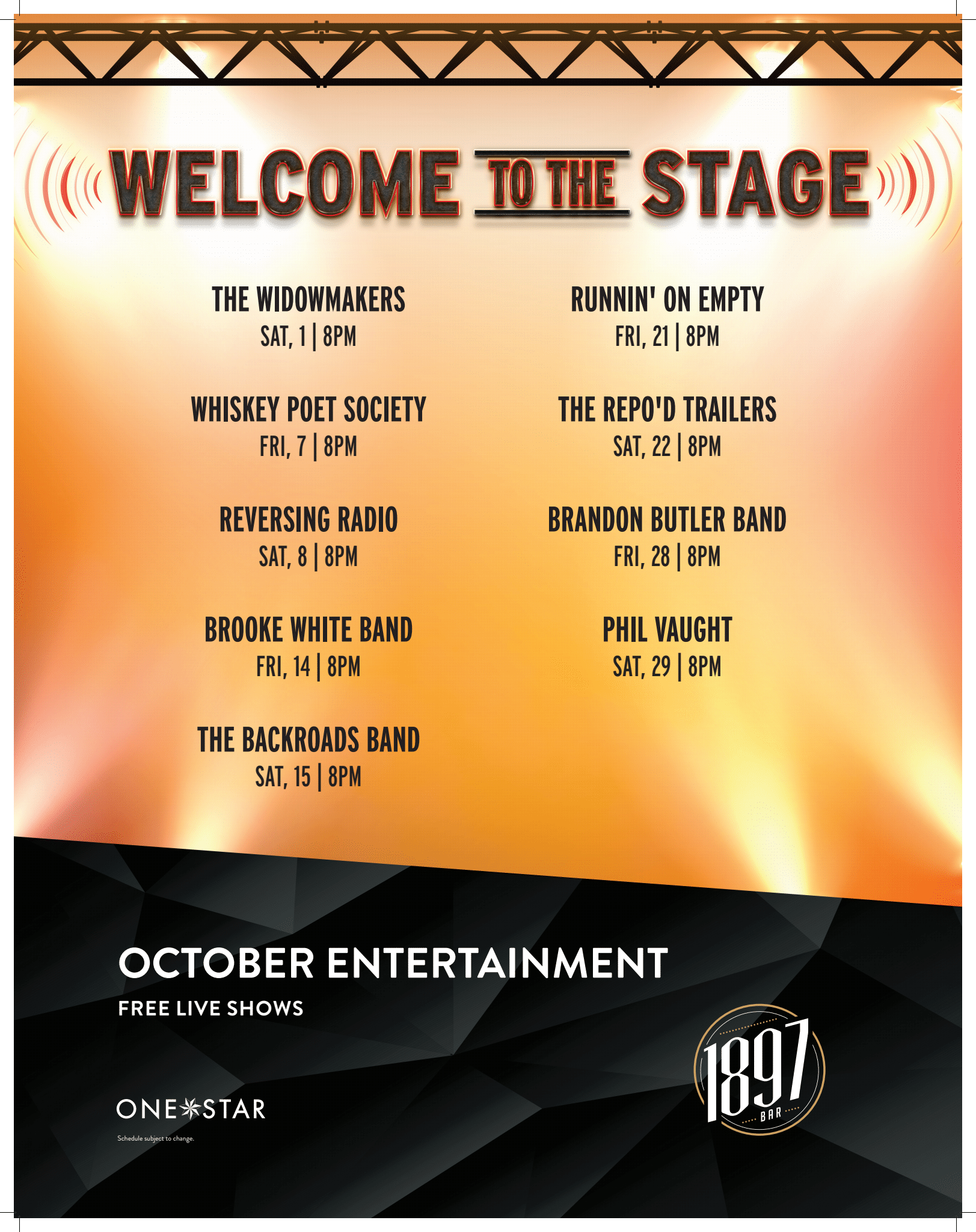 ---
11/11/22 - Legends of the Fall
For more information, go to midamericaoutdoors.com

---
12/02/22 - Journey to Jesus with Oasis Christmas
---
12/03/22 - Journey to Jesus with Oasis Christmas
---
12/04/22 - Journey to Jesus with Oasis Christmas
---
12/17/22 - Grand lake family ymca dance recital
Dance recital for current semester dance students open to all public free of charge
---
4/14/23 - "You Make My Frame Shake"
A most unusual comedy! Paintings, sculptures and fertility gods in NY City's Metropolitan Museum of Art all come to life in at least 12 romances amid eccentric museum employees. If you would like to be in the play, or in our Readers' Theatre program, call us at number above...anytime...and leave a message.
---