Toes in the Grand Festival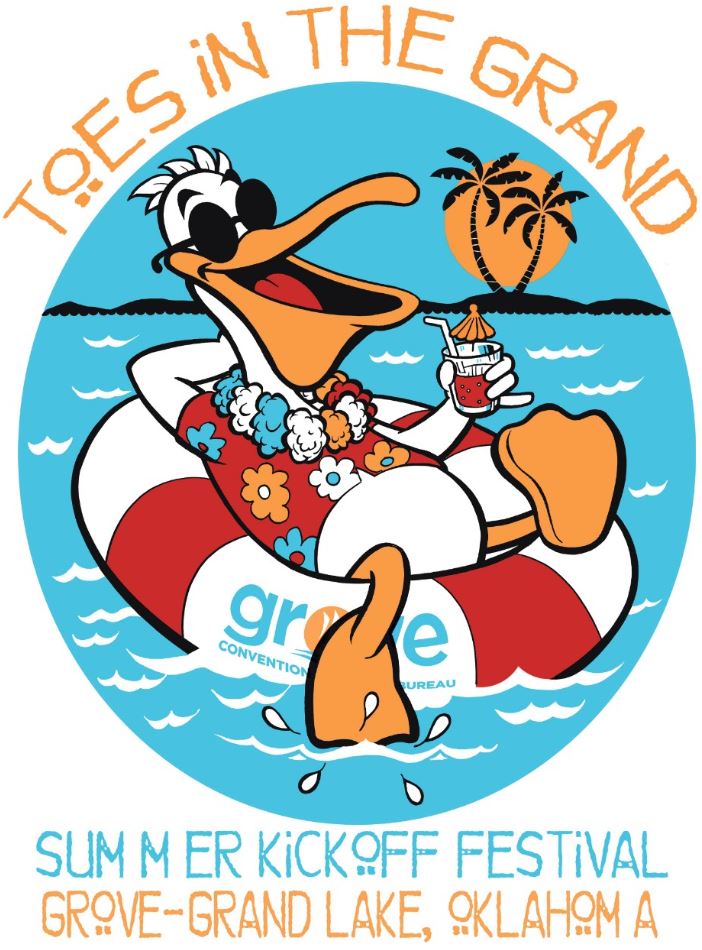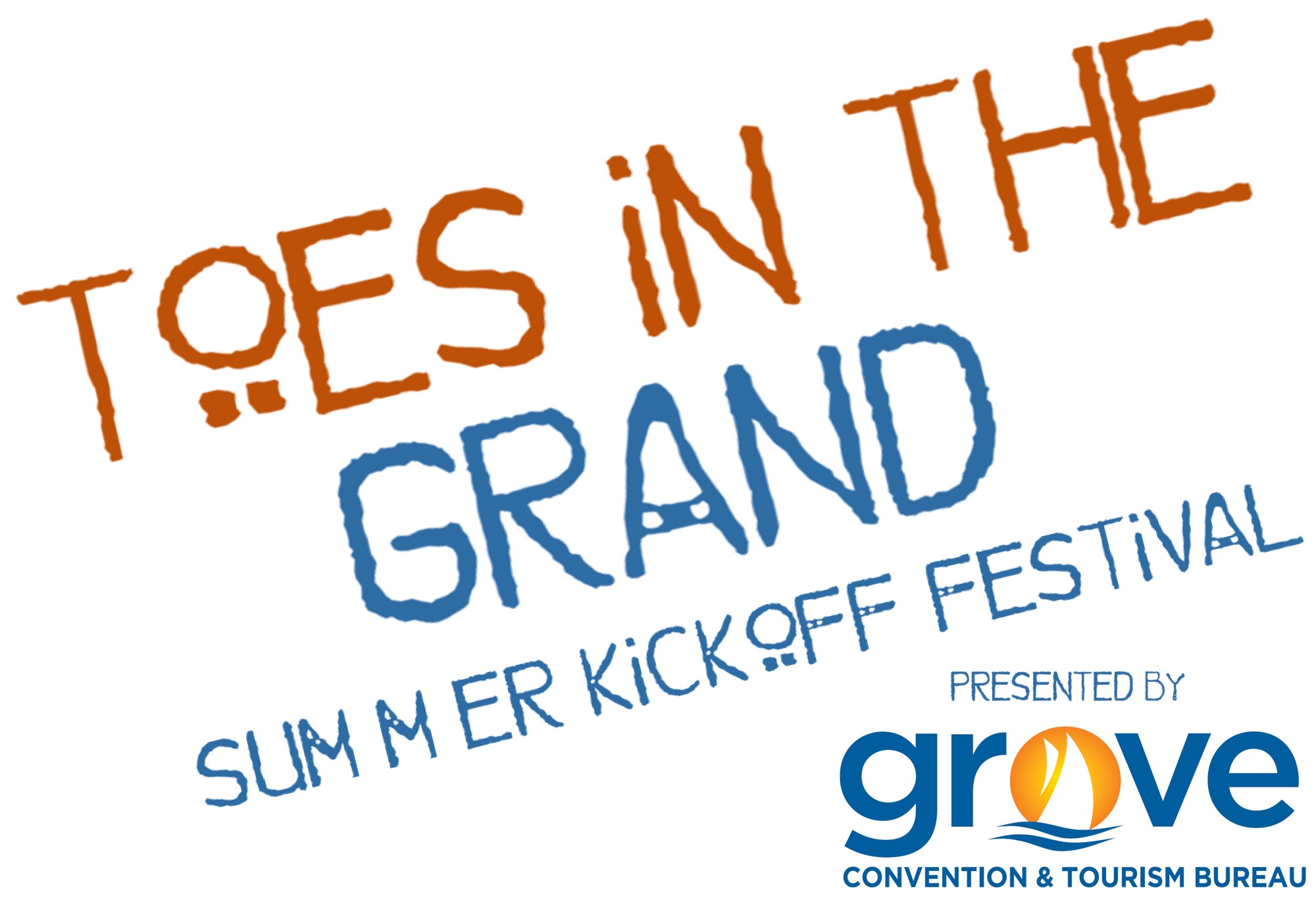 ABOUT THIS EVENT
Come celebrate summer and our laid-back, lake lifestyle with us in Grove & Grand Lake! The Toes in the Grand Festival is Mid-America's largest FREE Trop Rock (think Jimmy Buffett) music festival and home to Oklahoma's longest conga line!
This year the musical fun actually kicks off on Thursday & Friday with the American Heritage Music Festival and National Fiddling Contest - you won't want to miss this and some of the finest fiddlers to be found!
And then Saturday, the Trop Rock fun begins! So come prepared to enjoy food trucks, island fun & games, helicopter rides, the Thunder on Wolf Creek boat races, great vendors, the Tiki Man 5K Fun Run, a car show, fireworks, and so much more!
And Sunday, all eyes are on the final day of boat racing at the Thunder on Wolf Creek boat races - the Greatest Show on Water!
And ALL of this is FREE- that's right! So make plans now to join us in Grove & Grand Lake O' the Cherokees for a weekend of great music, food, fun & racing!
The Toes in the Grand Festival is presented by the Grove Convention & Tourism Bureau. Other sponsors of the festival include the Grand River Dam Authority, Cherokee Casino Grove, Plum Farmaceuticals, BOLT Fiber Optic Services, Grand Savings Bank, Patricia Island Country Club, Mulligans Restaurant, Grand Country Pest Control, KGVE 99.3 FM, and the TSET Healthy Living Program. For more information on Festival events and activities, contact the Grove Area Chamber of Commerce at (918) 786-9079, go to the ToesInTheGrand.com website, or check out the "Toes in the Grand Festival" Facebook page.
EVENT SCHEDULE
Thursday, June 11th - At Snider's Camp, Grove
6:30 pm American Heritage Music Festival Kickoff Party
Friday, June 12th - All at Grove's Wolf Creek Park
The Music & Fun of the American Heritage Music Festival & National Fiddling Contest
8 am Registration
9 am Judges Play
9:15 am Adult Division (15-60)
Senior Division (61 & up)
10 am Entertainment, Festival Stage
10:15am Junior Division (up to 14)
11 am Entertainment, Festival Stage
11:15am Take Me Back to Tulsa -
any Bob Wills tune
Noon Festival Begins - Food Trucks,
Arts & Crafts
Vendors, Helicopter Rides
Thunder of Wolf Creek
boat testing begins
12:45pm Let the Good Times Roll
1 pm Twin Fiddle Division
1:45pm Entertainment, Festival Stage
2 pm Open Division - Round 1
3:15pm Entertainment, Festival Stage
3:30pm Hot Fiddle
4:15pm Winners Announced
4:30pm Top 3 Round Robin Playoff
5:30pm Winners Announced
7 pm Jana Jae & Friends
8 pm Junior Marriott Band -
Music and Dancing
Saturday, June 13th - All at Grove's Wolf Creek Park
7 am Registration - Tiki Man 5K
8 am Tiki Man 5K Fun Run begins
Registration - Toes in the
Grand Car Show
10 am Festival Begins - Food Trucks,
Arts & Crafts, Inflatables
Vendors, Helicopter Rides
Live Music on the Festival Stage
Noon Thunder on Wolf Creek begins
1 pm Judging - Toes in the
Grand Car Show begins
2 pm Live Music on
Festival Stage -
The COPA Reefers Band
3 pm Announce Car Show
Winners
4:30 pm Live Music on the
Festival Stage -
Something Steel Band
7 pm Live Music on the
Festival Stage -
The Beach Cats
8 pm Oklahoma's Longest Conga Line
9:30 pm Fireworks Show
Sunday, June 14th - at Grove's Wolf Creek Park
Noon Thunder on Wolf Creek
REGISTRATION INFO